Monthly Vedic Astrology Forecast
July 2019
by Kerry Shamblin
Calculations are done using the Chitrapaksha ayanamsha and the mean node. Timings are based on Mountain Time Zone, US.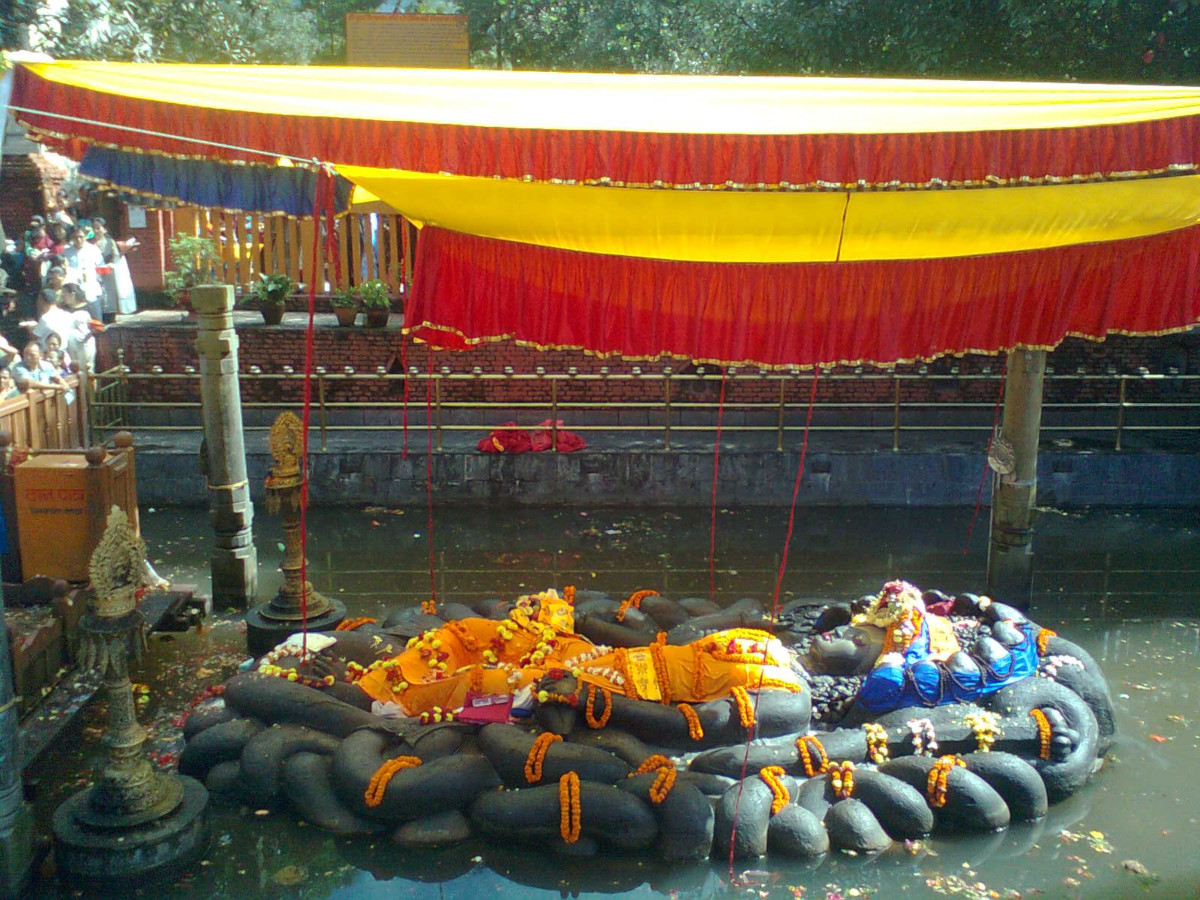 New Moon Total Solar Eclipse in Ardra/Gemini July 2
By the beginning of July, the opposition energy is strongly established between the signs of Gemini and Sagittarius, currently inhabited by Rahu and Ketu, the eclipse axis. The exact and extended conjunction of Saturn with Ketu has been giving us signals about what to dismantle and disintegrate in our lives, forcing a detachment in some way. On the other hand, Rahu has caused us intense hunger and desire for something new, recently energized by Mars and Mercury who have since moved to Cancer and also sustained by the Sun and Venus who will participate in the eclipse pairing that we experience this month as they currently occupy Gemini.
The waning Moon joins the Sun at 17° Gemini at 1:15 pm on Tuesday, July 2. The joining occurs less than 7° from Rahu, whose shadowy power will swallow the light of the Sun for a total solar eclipse. Visible only from South America, this will be the first of a pair of eclipses in July, the second of which comes on the full Moon as a partial lunar eclipse on July 16-17.
Gemini is ruled by Mercury who is currently in Cancer, while the Moon is with the Sun, Venus and Rahu in Gemini. This creates an exchange of signs between these two mental planets, Moon and Mercury, indicating that we may need to work for it but that exerting some effort will help us keep our mental faculties calm and clear, despite the obfuscating nature of the eclipse energy.
The nakshatra Ardra holds the Sun and Moon, while Rahu is further into Gemini, in the nakshatra Punarvasu. Venus, in the early degrees of Gemini, occupies the nakshatra Mrigashira, ruled by Mars. While many planets occupy Gemini, they are spread out into the three Gemini-related nakshatras, creating an avenue for the unique expression of the planets' energies rather than fighting for space. Ardra itself is ruled by Rahu, creating a strong platform for the desires of Rahu to be broadcast.
We must always be wary of how we choose to react to the magnetic power of desire. Rahu tends to amplify not only his own messages but also those of conjoining planets or occupied signs. We have embodied in order to fulfill desires of the soul, and Rahu is often the messenger to our hearts and minds, reminding us of what we really want through our deep desires.
While it makes sense to follow the lure of these desires, it is ultimately wise and prudent to estimate the consequences of following those paths. We must find a balance between following desire and practicing detachment. This is a new Moon, when the Moon has waned and faded into the full brilliance of the Sun, who is in turn being eclipsed by Rahu. We may be strongly searching for signs and inspiration. Don't be fooled by illusions created by the tricky play of light with shadow.
Venus in this place provides energy and passion, and as a bright body in our sky, brings inspiration and anchoring during the possible confusion or darkness generated by the shadows of the eclipse. We may be strongly feeling the dissolution indicated by the Saturn-Ketu conjunction in Jupiter's Sagittarius, especially with Jupiter himself retrograde in Ketu's sign of Scorpio, creating another exchange of signs that feels somewhat like a demanding whirlpool that is draining, creating a vacuum of space that is craving to be filled.
This craving comes from Rahu, whose power to put through his message becomes especially strong during eclipses, which dampen the song of the heart (solar eclipses) and peace of the mind (lunar eclipse.) This may be a good month to place extra effort into grounding as we let go of one set of circumstances and make room for new directions. Be patient, as the details may not become clear until the nodal axis energy calms down after the eclipse cycle.
Mercury Retrograde in Cancer July 7-31
Further contributing to the muddy and turbulent water will be the Mercury retrograde cycle that begins with Mercury at 11° Cancer on Sunday, July 7, closely conjoined with debilitated Mars for the beginning of this retrograde. This is a good time for a resolution including patience, humor and slowing down, as retrograde Mercury will want to get more done in less time and Mars in Cancer will be frustrated with being bogged down. Bring your knitting along and chuckle as you listen in to the many misfires in conversation around you.
Mercury is not debilitated in Cancer, but does consider the Moon to be his enemy, so doesn't function optimally in the Moon's sign. We rely on Mercury's quick, light mental function to support us in analyzing facts and data, which helps us to make informed decisions about our transactions and energy expenditures.
Cancer, as the domain of the Moon, is by contrast an environment of emotion, nurturance and caring, which can feel too heavy and sticky for the winged feet of Mercury. Mercury rules the element of earth and when placed in watery environments becomes heavy and sluggish. Mercury is debilitated in Jupiter's water sign of Pisces.
Retrograde status pumps up the energy and effort of Mercury, perhaps improving his indications a bit, but all the while still creating muddy waters from the thrashing about. What we're driving toward here is that the addition of Mercury retrograde to the current equation that involves disintegration on one side balanced by a strong urge toward new horizons may not be helpful in gaining clarity.
This is a good month to practice being all good with not knowing what's next, even though you know the old stuff has to retire. Rather than resisting the sticky emotions that could get churned up in the discomfort, which is what Mercury tends to do, get mucky in it. Feel the feels. Who better than Mercury to learn new lessons in the emotional realms?
As July closes, Mercury resumes direct motion at 30º Gemini, having dipped back into his own sign for a short time before returning to Cancer in direct motion on August 2. July brings us the eclipses and full force retrograde energy, with Mercury, Jupiter and Saturn all in retrograde motion. We may have to go backward to go forward this month!
Chaturmasa July 12 – November 7
Chaturmasa translates as "four months" and coincides with the monsoon season in India. During this time, Vishnu sleeps and important actions such as weddings are avoided. This four month period is seen as an auspicious time for performing spiritual practices.
Chatarumasa begins on Devashayani Ekadashi, the 11th day of the bright of half of the lunar month of Ashada, which falls on Thursday, July 12 and ends on Prabodhini Ekadashi, the 11th day of the bright half of the lunar month of Kartikka, which this year falls on Thursday, November 7.
This is a good time for inner work, fasting, giving up things. Especially this year, with the Saturn + Ketu so tight in Sagittarius through the early fall and Jupiter finishing up his time in Scorpio by November 4, we are invited to continue to dismantle, let go and contract through these next four months.
Full Moon Partial Lunar Eclipse in Uttarashada/Sagittarius July 16
The second of the pair of July eclipses comes with the full Moon in Sagittarius joining Ketu and Saturn while opposing the Sun and Rahu combination in Gemini. This will cause a partial lunar eclipse that is visible to most of the world except for North America.
This monthly opposition of Sun and Moon occurs at the very end of the signs of Gemini and Sagittarius, with the Sun at 30º Gemini and the Moon at 30° Sagittarius. With the nodal axis currently occupying 24° Gemini-Sagittarius, six degrees away, this creates a partial eclipse of the Moon.
The juncture between signs is a zone known as "sandhi" which implies that planets positioned in that zone are somewhat at a crossroads, a temporary status of crossing a threshold that is neither here nor there. This, combined with the eclipse energy indicates a rather unstable, liminal time.
With open minds and hearts, we may be required to face unexpected, unwanted or unwarranted circumstances around this time. The Moon will be in the nakshatra Uttarashada, which spans between the signs of Sagittarius and Capricorn, perhaps indicating a disconnect or breakdown between the balance of expansion and contraction. The Sun will be in Punarvasu, which spans between Gemini and Cancer, promising a coming dawn after situations that are marked by trouble or difficulty.
Sun Transits Cancer July 16 – August 17
About an hour after the moment of full Moon partial eclipse on July 16, the Sun moves into the Moon's sign of Cancer, joining Mars and Mercury while leaving behind Venus and Rahu. This also takes the Sun out of opposition with Saturn, which may relieve some pressure on the Sun, not to mention clearing the nodal axis, which can tend to create shadows and doubts about how to act or proceed.
The sign of Cancer is currently free of aspects from the nodal axis or Saturn, but has a bit of chaos going on with retrograde Mercury and debilitated Mars stirring up the waters. The Sun will move past retrograde Mercury on July 21 and will technically be placing a state of combustion (proximity to the Sun) on both Mercury and Mars through the end of July. The combustion of Mars continues through August.
The Sun is well placed while in Cancer, the sign ruled by Moon and will also be happy while in Leo, so we can try to glean the best guidance of the Sun through these next couple of months. The Sun encourages us to pay attention to individual needs and wants, as well as to choose the most righteous path forward.
It may have been difficult to discern what the best route forward is since mid-June, when Sun moved into Gemini, faced with shadows from Rahu and instability coming from the aspect thrown by a retrograde Saturn conjoined with Ketu. With Sun moving into the signs of the luminaries, Cancer and Leo, we may come into some clarity and resolution after some intense months of disintegration and obstruction.
Venus Transits Cancer July 23 – August 16
Venus moves out of Gemini and into Cancer, following the Sun, from July 23 – August 16. This will certainly put Venus into deep combustion with the Sun in both Cancer and Leo. Sun and Venus join exactly on August 13 and move together into Leo. Venus with Sun in Cancer may be a bit more hearty and fluid than Venus with Sun in Leo, his own sign.
Due to other factors such as eclipse energy, retrograde and conjoined malefics, many are feeling stressed, drained and anxious. These types of feelings eventually deepen into physical conditions that may lead to further complications. Venus in Cancer will be an opportunity to rejuvenate and return to the source, Mother Earth, for healing and revivification.
Venus joins Mercury, Sun and Mars in Cancer, acting as a diplomat in the home environment which may be suffering from some disruptions due to retrograde Jupiter's trinal energy appearing in all of the water signs: Cancer, Scorpio and Pisces. Jupiter will resume direct motion on August 11, helping us to readjust to new paradigms and move forward into deeper transformative work.
We may be tempted to return to continuing feuds or animosity during this time, but would be wiser to seek compassion for the pain which may be causing the irritation at a root level. Remember that the Saturn/Ketu conjunction is happening in Venus' nakshatra Purvashada, where we are taking responsibility for the cleansing of the waters (emotions, mental processes, attachments, as well as literal water!)
Here we are learning to sit with the inevitable friction and irritation at not being seen or addressed with respect, allowing our response to be the giving away of that which we crave.
New Moon in Pushya/Cancer July 31
We will experience two new Moons in July, the first being the total solar eclipse of July 2 and the second coming in the last moments of July as the Sun and Moon conjoin at 15° Cancer on July 31.
This new Moon will be the first after the eclipse cycle and is occurring in the Moon's own sign of Cancer, making four planets present at this juncture: Moon, Sun, Mars and Venus. Retrograde Mercury will have slipped into the last degree of Gemini by July 30.
Again, we remind ourselves that retrograde Jupiter in Scorpio is creating a strong low tide that may be revealing long-buried emotions, calling for deep transformational work and transitioning into new growth cycles. Jupiter will regain direct motion at 21º Scorpio on August 11, as the Moon is waxing. Jupiter moves through the last third of Scorpio until November 4, when he enters his own sign of Sagittarius, joining Saturn and Ketu. Until November 4, Jupiter's beneficial aspect flows into all of the water signs, including Cancer, the site of the July 31 new Moon.
While the Moon moves forward quickly, the other planets joining the new Moon remain in Cancer, receiving the somewhat wobbly help of retrograde Jupiter. As the Moon exits Cancer for Leo, newly direct Mercury will join the grouping in Cancer, aiming to reorganize after whatever disruptions, remodels and transitions have recently transpired.
As we move into August, we push the re-set button. Sit back, let the Moon dissolve into the Sun, still the mind and heart while you prepare for new directions even though the details haven't become clear yet nor has the recent dissolution actually concluded. We're still in the flow of change and transition that requires full attention, patience and faith.
Mercury Direct in Gemini July 31
Very shortly after the moment of the new Moon on the evening of July 31, Mercury stations into direct motion, moving forward into Gemini from Cancer on August 1. This forward motion of Mercury will allow us to harness our energy more efficiently, organize our resources and assess our direction and strategy.
Let's use this transition of months in the western calendar to take a moment to pause, breathe and collect our energy. Light and clarity to come as major planetary shifts begin to come through starting in August.